CML Series Cone Mill
Short Description:
Cone milling is one of the most common methods of milling in the pharmaceutical, food, cosmetics, fine chemical and associated industries. They are typically used for size reduction and deagglomeration or delumping of powders and granules.
Generally used for reducing material to a particle size as low as 150µm , a cone mill produces less dust and heat than alternative forms of milling. The gentle grinding action and quick discharge of correctly sized particles ensure tight particle size distributions (PSDs) are achieved.
With compact and modular design, the conical mill is easy to be integrated into complete process plants. With its extraordinary diversity and high performance, this conical milling machine can be used in any demanding milling process, whether for achieving optimum grain size distribution or high flow rates, as well as for milling temperature-sensitive products, or potentially explosive substances.
Product Detail
Product Tags
Equipment Characteristics
1. It is suitable for crushing massive materials and pelletizing bulk materials.
2. The compact modular design can be integrated into the whole system.
3. This product design meets the requirements of FDA, EU GMP and Chinese cGMP.
4. The electrical components are of international famous brands to ensure the reliable operation of the equipment.
Compact structure, easy to use and easy to clean;
Friendly control panel, simple and easy to operate;
Several types of screens can meet the processing requirements of different materials;
Simple installation mode, error proof system to ensure correct installation
Stainless Steel construction – ideal for Food & Pharmaceutical Processing;
Waterproof, dustproof and explosion-proof options can be achieved according to actual requirements.
Our CML series cone mills' rotors are chosen according to dry or wet materials. We have diamond arm and circular arms rotors. The seharing force and accumulated pressure of rotor and screen can crush the materials to 150um. Various sizes of perforated plate screen, customers can choose different sizes and structures of screens according to actual material characteristic and target particle sizes.
| | | | | | |
| --- | --- | --- | --- | --- | --- |
| Model | Capacity | Voltage | Speed | Power | Weight |
| CML-200 | 5~300kg/h | 380V-50Hz | 800~2200rpm | 2.2KW | 150kg |
| CML-300 | 50~1200 kg/h | 380V-50Hz | 800~1800rpm | 4KW | 220kg |
| CML-400 | 50~2400 kg/h | 380V-50Hz | 800~1SOOrpm | 5.SKW | 300kg |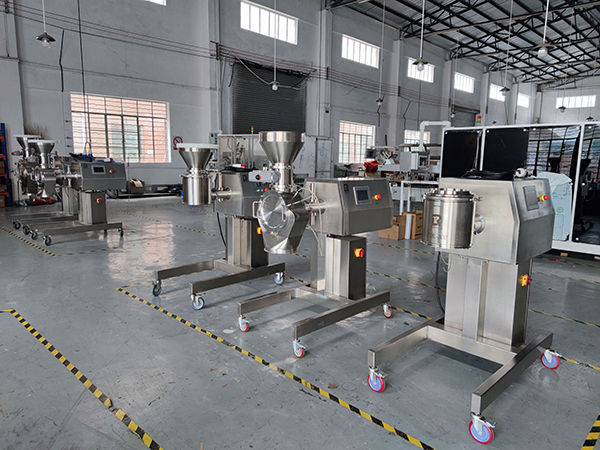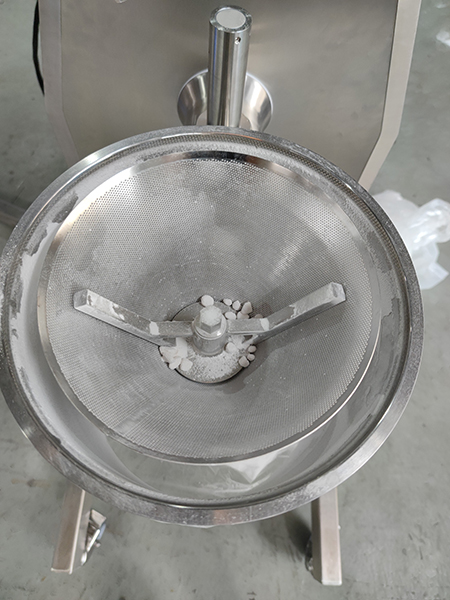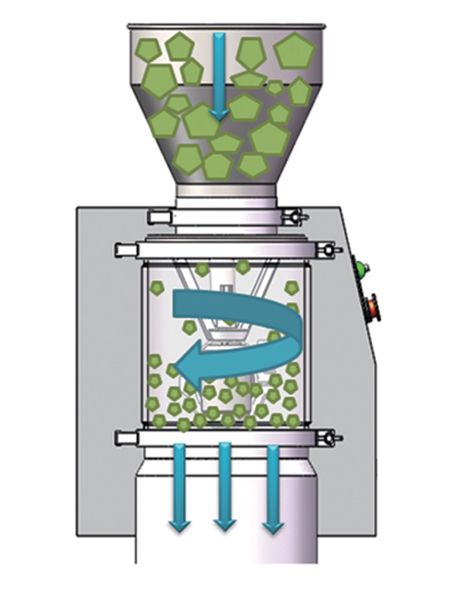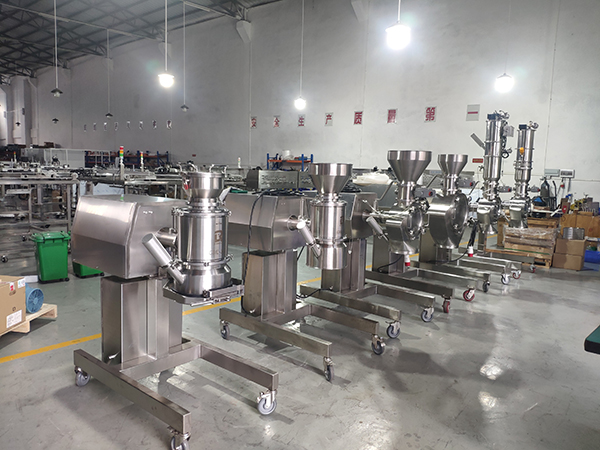 ---
Next:
HML Series Hammer Mill
---