Our vacuum emulsifying machine includes homogenizing emulsifying mixer, vacuum system, lifting system and electrical control system.
It is designed for personal care products, bio-pharmaceutical products, food, paints, ink, nanometre materials, petrochemical Industry, printing and Dyeing Auxiliaries, paper industry, pesticide fertilizer, plastic rubber, power electronics, other fine chemicals, etc, especially suitable for good emulsion effect for materials which are of high matrix viscosity or high solid content.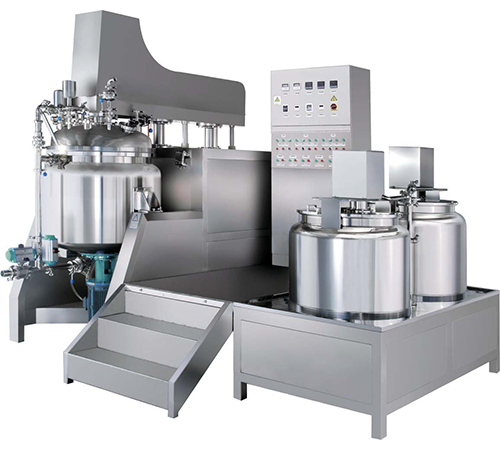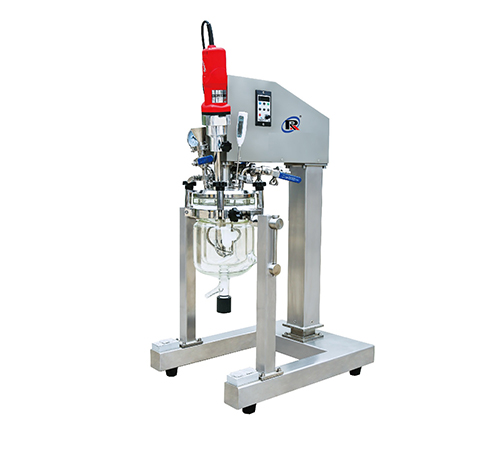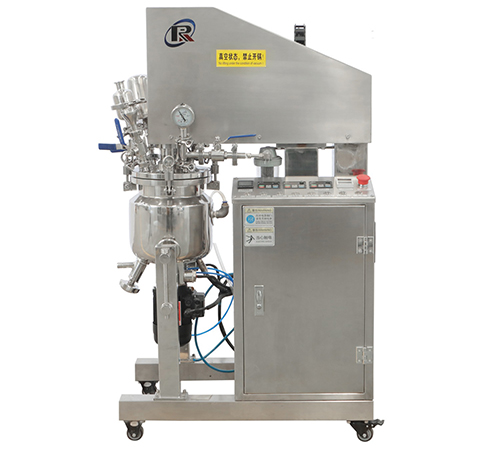 We have designed several types of vacuum emulsifying machines. We have top homogenizing, bottom homogenizing, and internal-external circular homogenizing types. We have one way stirring, two way stirring and spiral stirring. We can also customize according to customers' requirements;
Imported VFD speed adjustment for mixing, which can meet different producing processing needs;
German homogenizing technology, imported double mechanical sealing, max 4200rpm speed, the highest shear fineness can reach 2.5-5;
Vacuum defoaming makes the material meet the requirements of asepsis, and vacuum suction is used, especially for powder materials to avoid dust flying;
Main tank cover can be chosen with lifting device, which is convenient for cleaning; The tank can be chosen as linear discharging type;
Tank body is welded with 3 layers of stainless steel materials. Tank body and pipes are of mirror polishing, which meets GMP requirement;
According to different technology, tank can be used for heat and cool the materials. Heating can be steam type or electrical type;
To ensure whole machine stability, electrical parts are of imported brand configuration, which meets international standard.
---
Post time: Aug-08-2022